The certifications guarantee that the product you apply to your body and the product as a whole is environmental friendly all around. From production to packaging, contents and what is done with the product, when you have finished it.
I genuinely vouch for the products.  

Vivi Truelsen – developer and owner, HEVI Sugaring.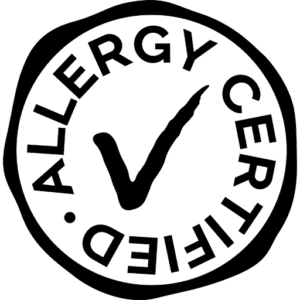 Allergy Certified
All HEVI Sugaring products are assessed by AllergyCertified's toxicologist.
This ensures that there are no known allergenes or allergenic preservatives in the products. In addition the products are also checked for classified hormone disrupters and cancer-causing substances. The products are 100% fragrance-free. Therefore, you can protect you skin well without compromising with the quality.
Read more about Allergy Certified here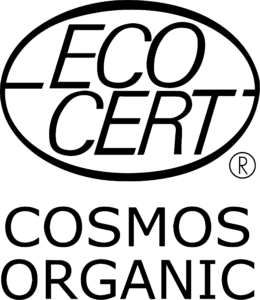 Ecocert COSMOS
ECOCERT is a French eco-label of natural and organic products. It is one of the most respected international certifications. ECOCERT has strict requirements regarding the environment and the product's entire life cycle. They pay us on-site visits repeatedly, to verify us as manufacturer. On a product with an ECOCERT certification, it is always be possible to see how much of the product is organic or natural. It is not allowed to use synthetic fragrances and every ingredient has to be sustainably produced.
Read more about ECOCERT here

Nordic Swan Ecolabel
When you buy products labelled with the nordic eco label, you are ensured that each product with this label, it is among the least harmful to the environment within its category and that the product is high quality and does not affect you health. The Nordic Eco Label guarantees that the product actually works, as function and effectivity have been tested. The Nordic Eco Label has strict requirements regarding environment, chemicals in the products and sustainability.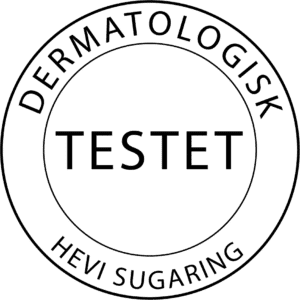 Dermatologically tested
All of our products are dermatologically tested, which means that the tests are supervised by a dermatologist and done on people. A dermatological test tests how well the skin tolerates the products. The products are tested by people with different skin types, normal skin, sensitive skin and skin with eczema or allergies, to see if the products cause any skin irritation.
When our products were dermatologically tested, none of the test persons experienced any kind of allergic reaction, which is the best result we can get.

FSC
FSC is an international non-profit labelling scheme for wood and paper. The FSC label can be found on products made from wood and paper, which you can buy with a clear conscience, as no more wood is chopped than the forest can reproduce in a FSC-forest. FSC guarantee that animals and plant life is protected in their forest, and that the people working in the forest are educated and have the proper safety equipment and receives a proper pay.
Read more about FSC here

UN Sustainable Development Goals
The Sustainable Development Goals are adopted by UN's 193 Member States in working together towards a sustainable future. This includes ending poverty and inequalities, as well as, fighting climate change and ensure a more sustainable economic growth.
At HEVI Sugaring, we are working with the SDGs throughout the entire company by minimising the use of material ressources. This is done by using recycled cardbord and plastic packaging made from recycled plastic or sugarcane bagasse, which is the same material our labels are made from.
Read more about the UN SDGs here

Bio Packaging
All of our products are green inside and out. It is not only the organic and sustainable content that is important. Therefore, our plastic packaging is made from recycled plastic or sugarcane bagasse, while the boxes are made from recycled cardbord. Even your spatula for Body Sugaring is made from FSC-certified wood, just like our labels are made from sugarcane bagasse. By doing so our green vision comes full circle – together we are taking small, but important steps towards a sustainable future.

Vegan
All of our products are vegan. This means they do not contain any kind of animal products or by-products. Our products are based on clean and natural ingredients that are allergy-friendly.
The sugar wax only consists of organic sugar and water – it is so pure that it practically can be eaten. You can safely use our products whether you are vegan or not.

Made in Denmark
In a small town in Denmark, you will find HEVI Sugaring. This is where we produce our golden, organic sugar wax at our own production facility, which we have made ourselves.  It makes, it easy for us to control the products and make sure that they always live up to our high-quality standards. applies to our sustainable packaging as well, which we get from local suppliers. It makes the time of transportation short and emits less CO2.
Made in Denmark with care for you and the environment – our contribution towards a greener future.
ALLERGY AWARD NOMINEE & WINNER