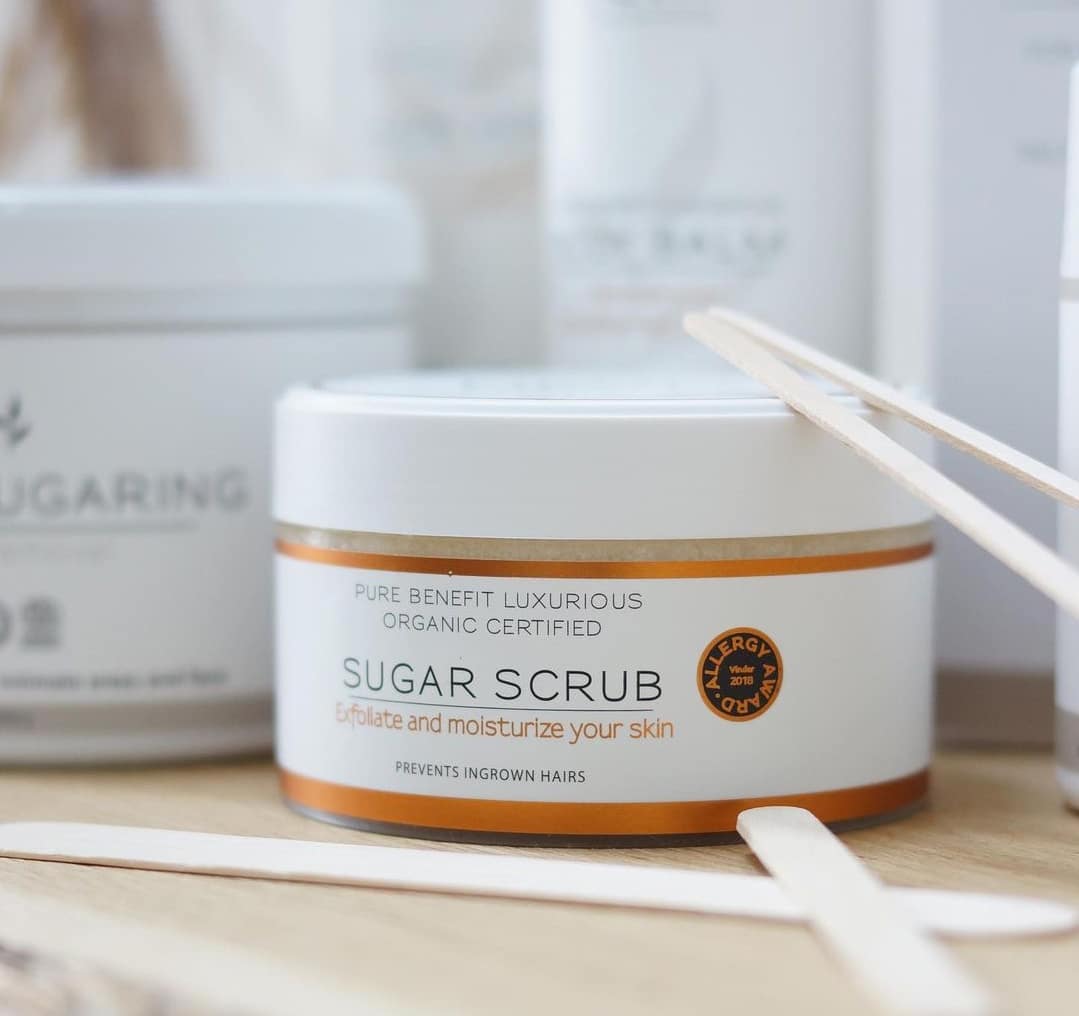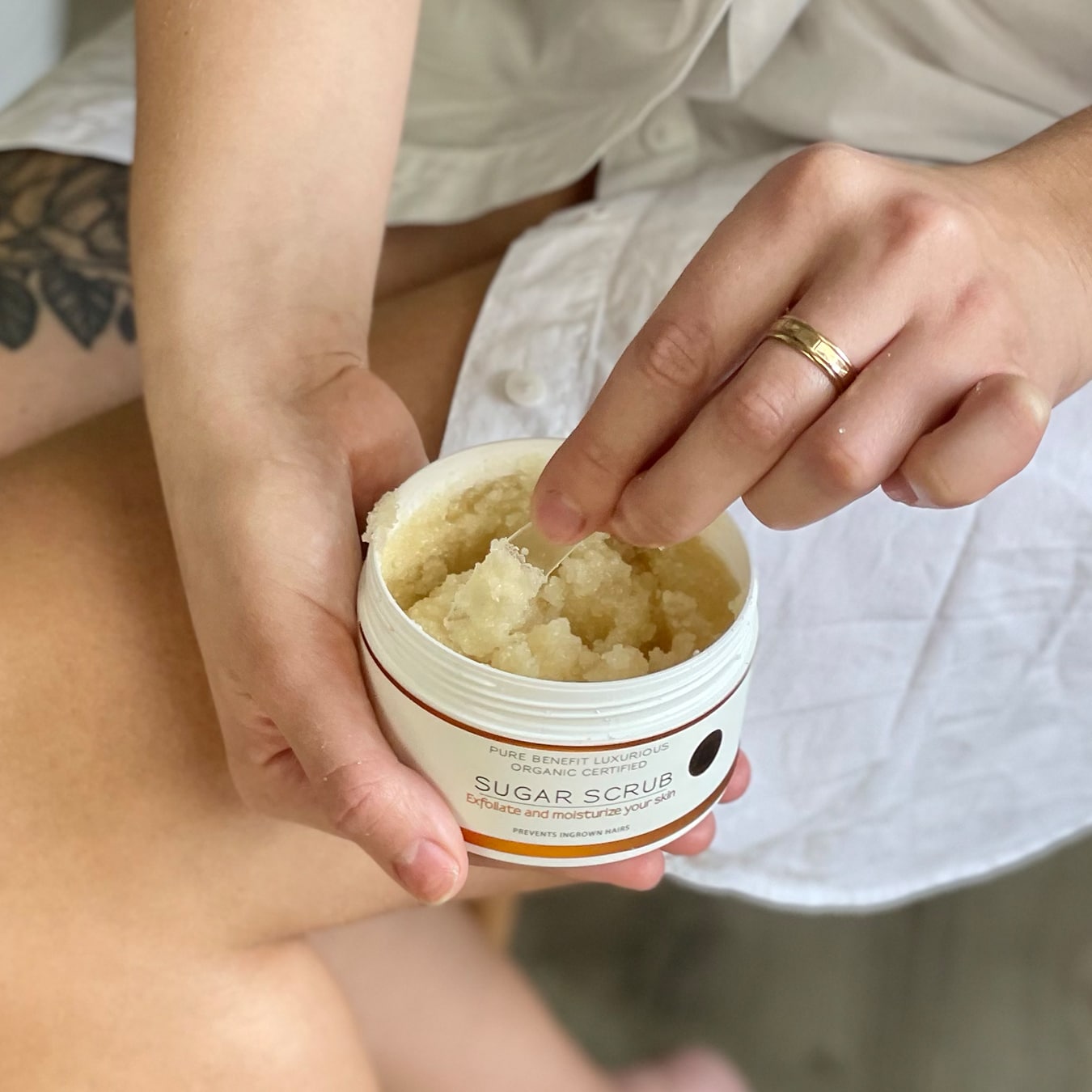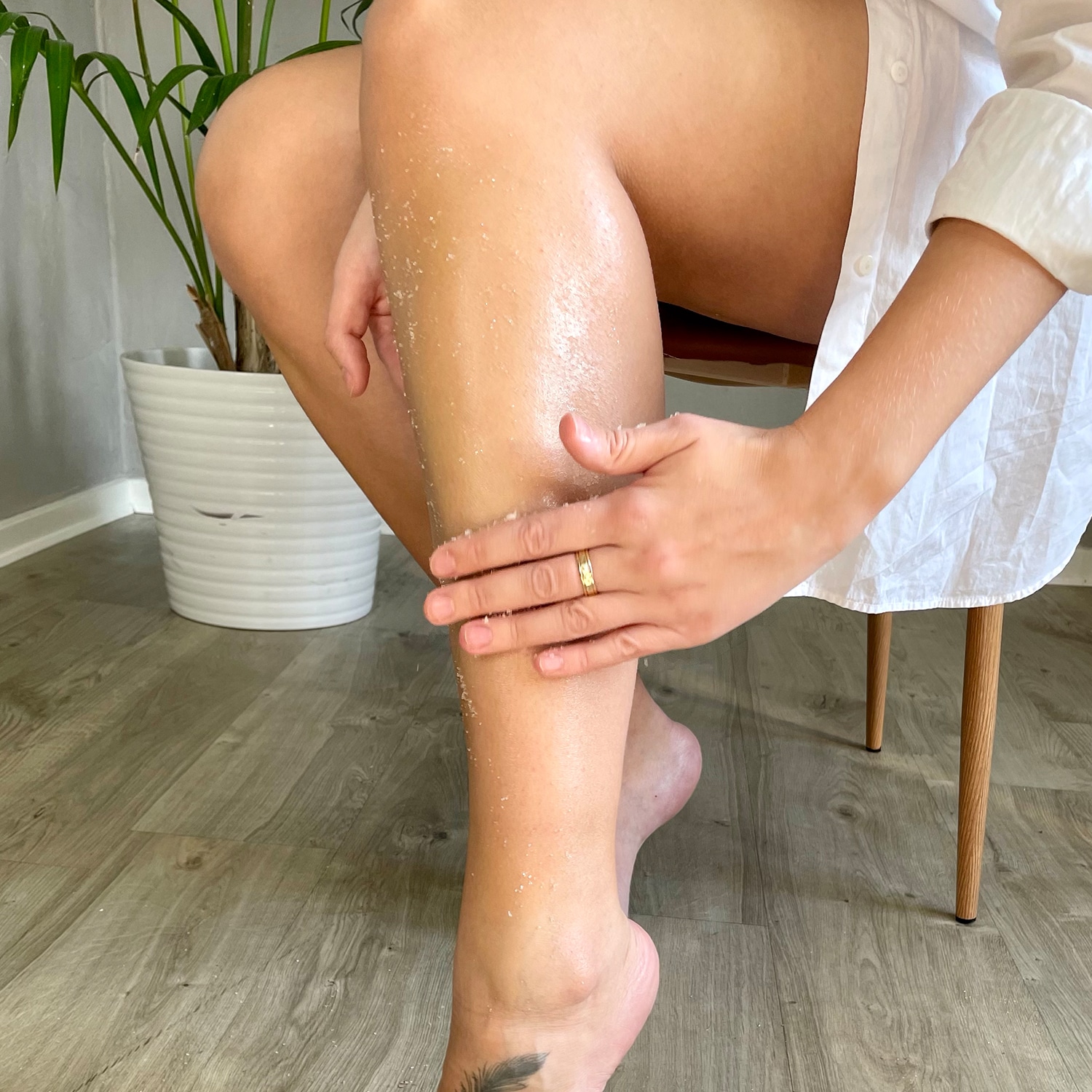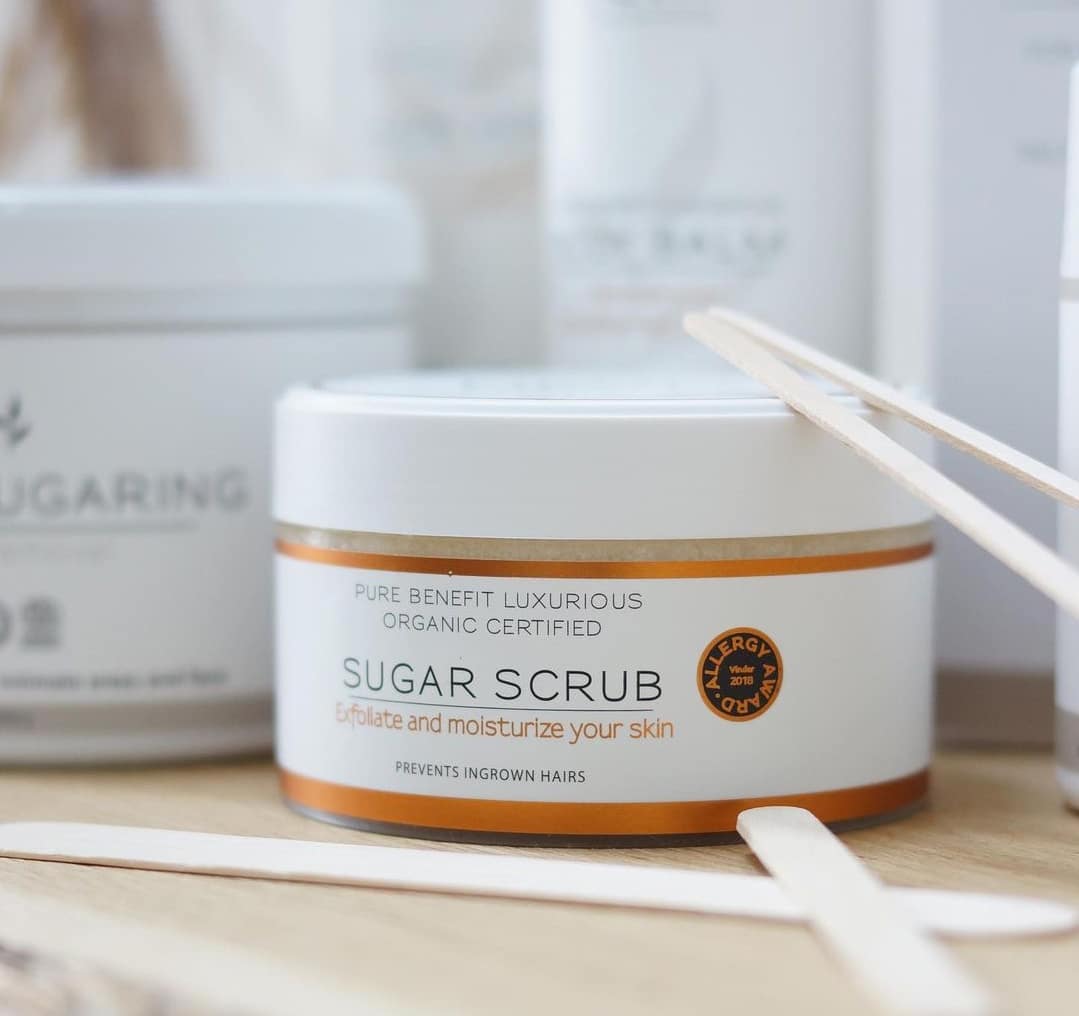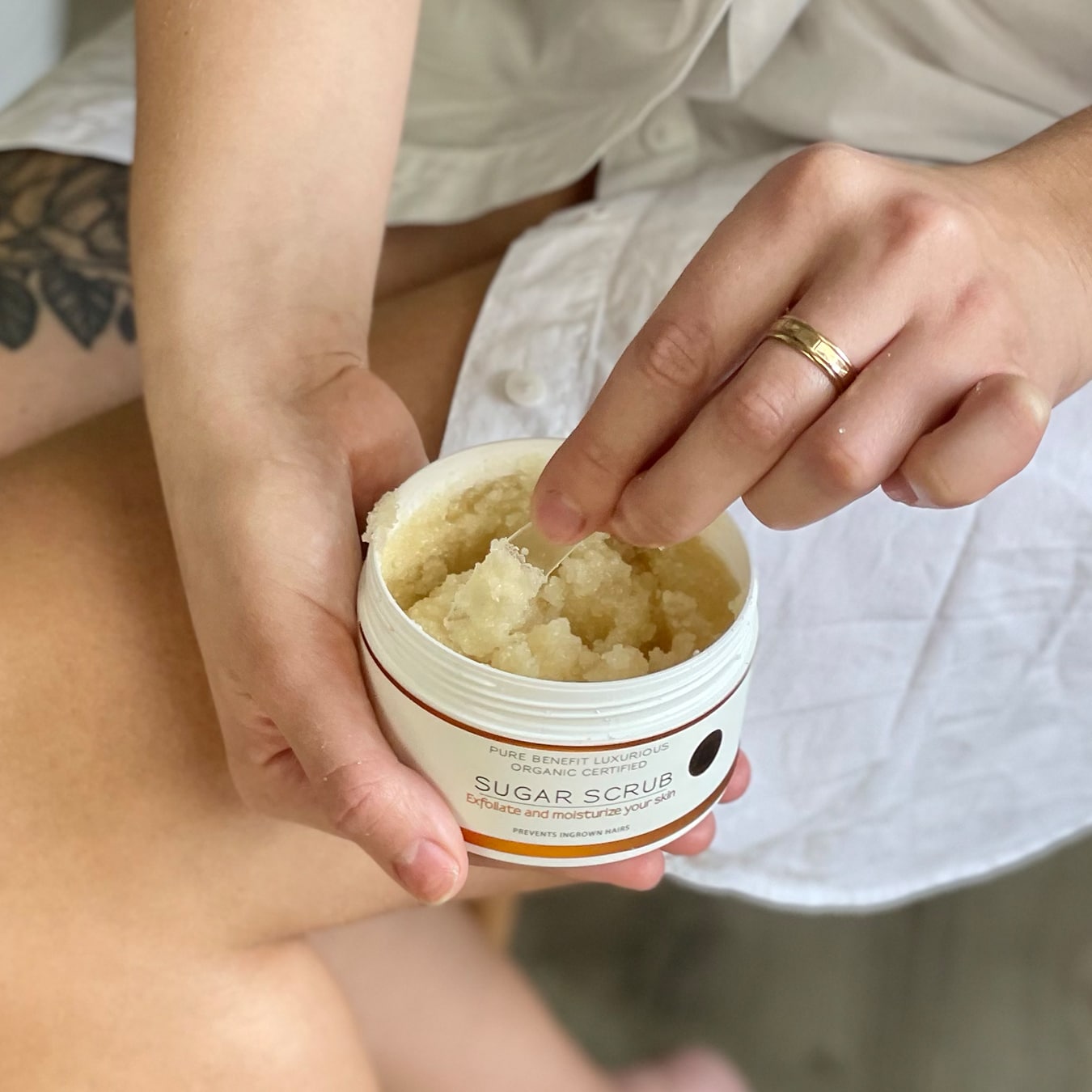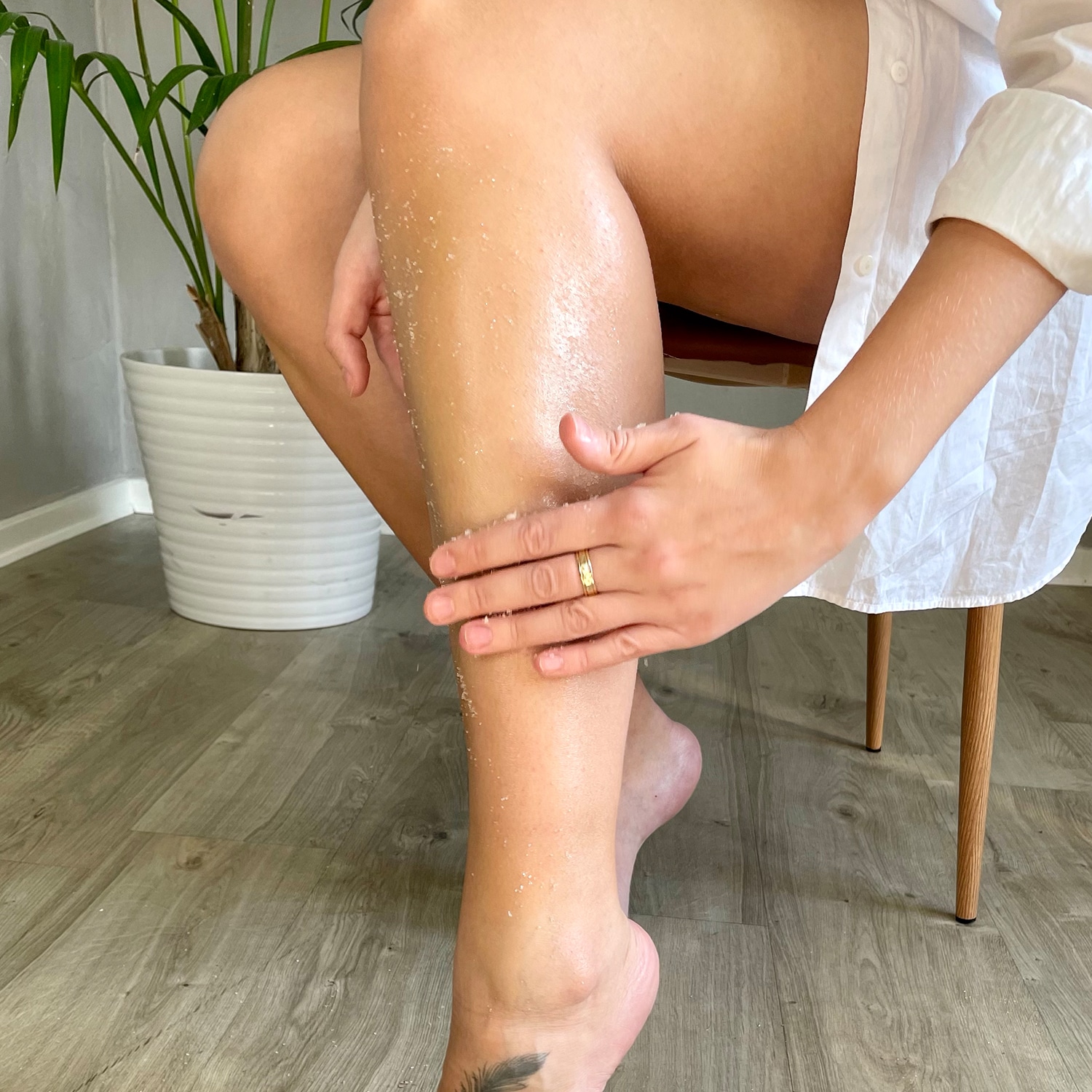 Ingredients
Sucrose*, Hydrogenated Coconot Oil, Simmondsia Chinensis Seed Oil*, Prunus Amygdalus Dulcis Oil*, Tocopherol (and) Beta-sitosterol (and) Squalene
*= Ingredients from organic farming.
87 % of the total ingredients is from organic farming.
100% natural origin of total
HEVI Sugaring Sugar Scrub 200g
Achieve silky smooth skin and avoid red bumps and ingrown hairs.
A sugar scrub is essential in the fight against ingrown hairs. It ensures soft and supple skin, which the new hairs can easily break through.
The Sugar Scrub gently but effectively removes dead skin cells while the sugar grains melt on the skin. The nourishing oil provides moisture and makes the skin silky soft.
Allergy-Certified and organic certified – your skin will love it!
About this item
Gently removes dead skin cells – The fine sugar grains gently exfoliate the skin without scratching it, and effectively removes the layer of dead skin cells. By removing the layer of dead skin cells, it is made easier for the new hairs to break through the skin, which reduces the risk of ingrown hair and red spots.
Leaves the skin silky soft – has a moisturising and nourishing effect on the skin, as the sugar grains and three oils coconut, almond and jojoba oil, are massaged into the skin.
Organic certified – Sugar Scrub by the Danish company HEVI Sugaring consists exclusively of organic ingredients and can be used all over the body, including face and intimate area. For men and women and can be used on all skin types.
Certified in collaboration with Ecocert and AllergyCertified which guarantees a product that is both natural and allergy and environmentally friendly.
Award winner – won the AllergyAward prize in 2018 for the most skin-friendly product by the international certification brand AllergyCertified. The product contains no harmful chemicals or perfumes that could cause allergies.
Sugar Scrub – is part of the Pure Benefit range that offers the ultimate hair removal experience. Along with Aloe Vera and Body Balm, the Sugar Scrub have been specially developed to maintain the smooth and silky feeling after removing hair with sugar wax. The pure benefit products work together to exfoliate, moisturise and keep the skin germ free – all important elements in the fight against ingrown hair and red spots after sugaring, waxing and epilating.
YOU MIGHT ALSO BE INTERESTED IN