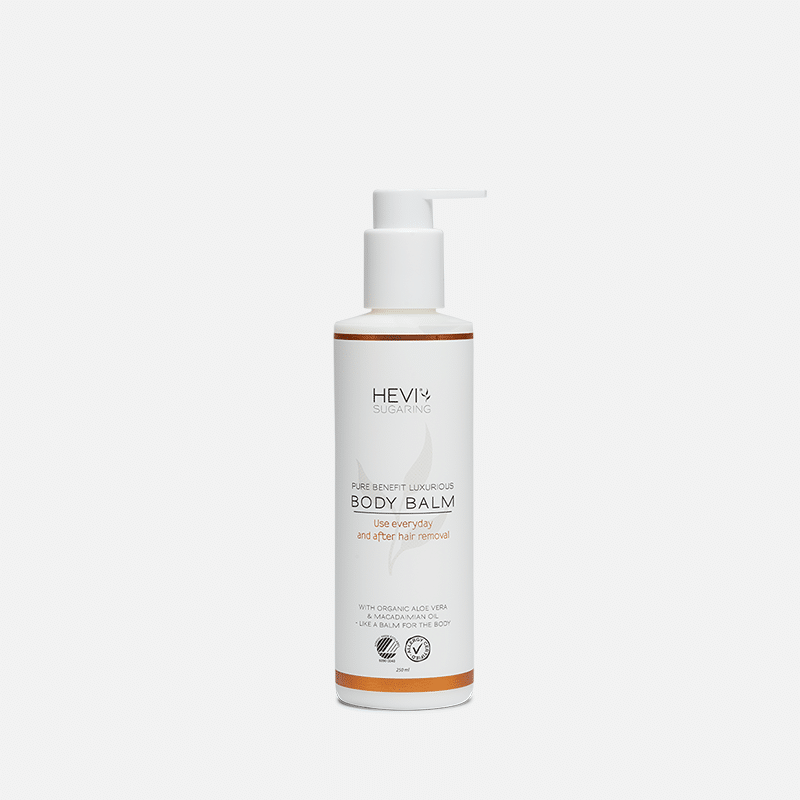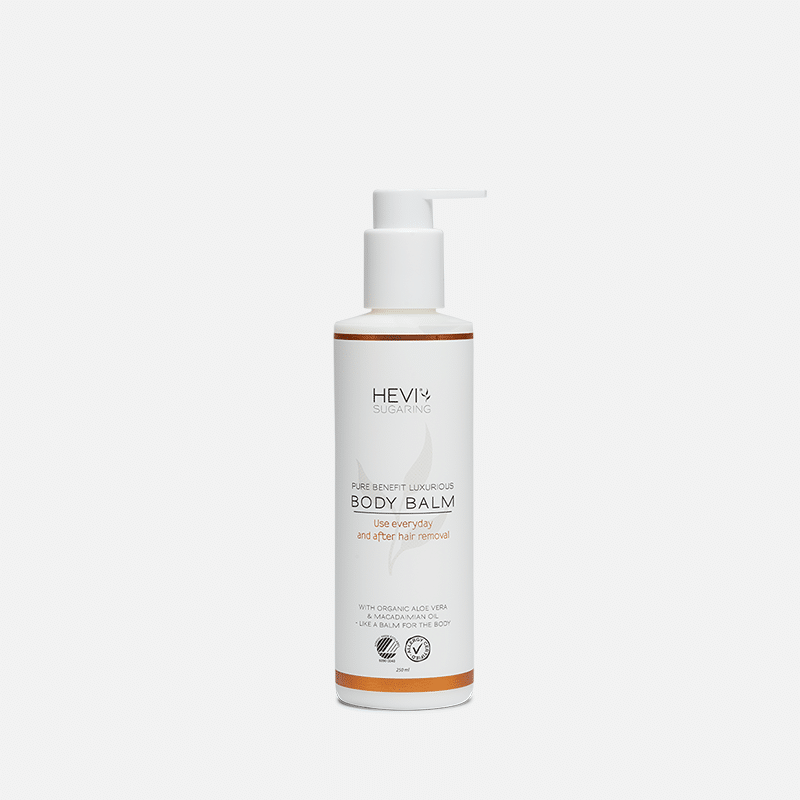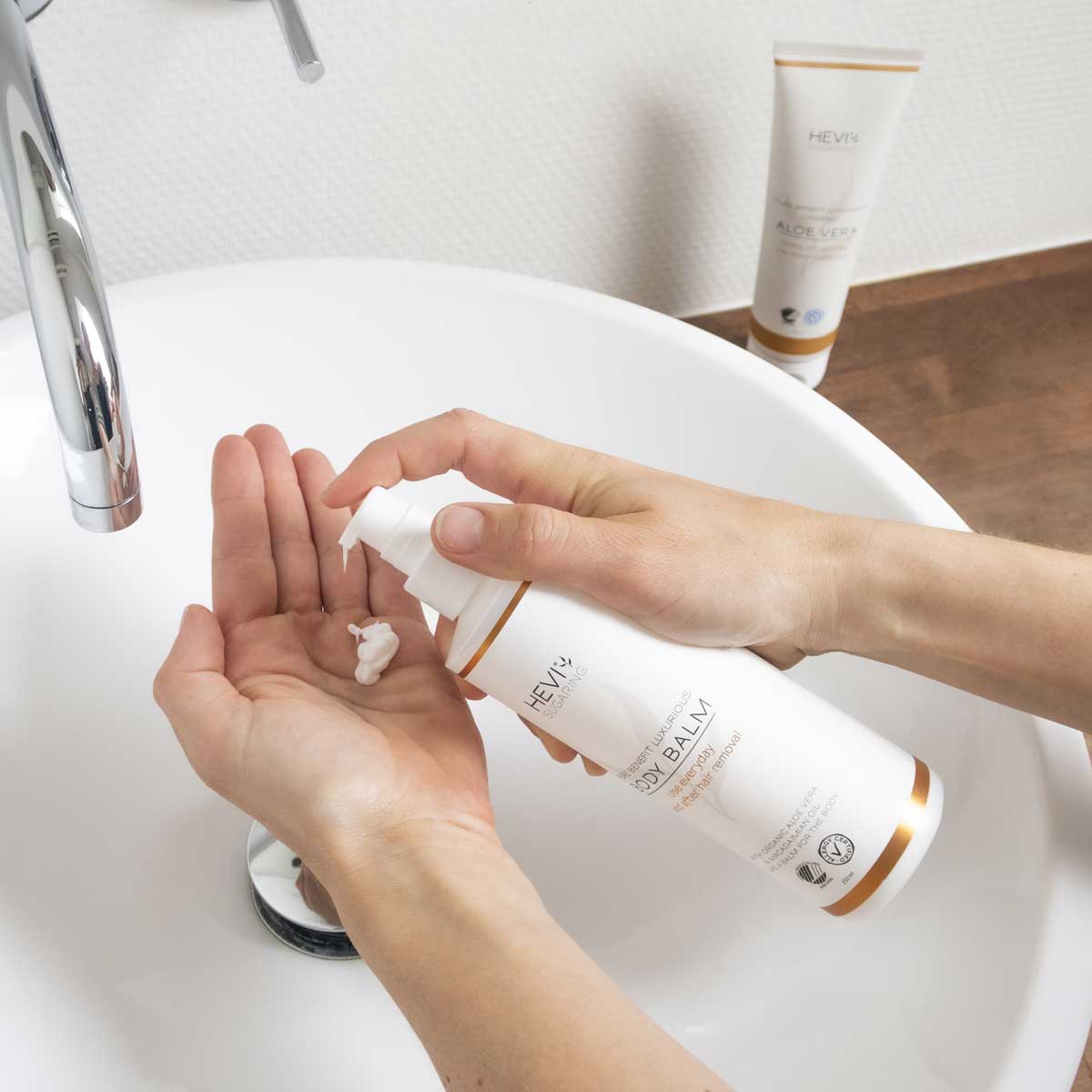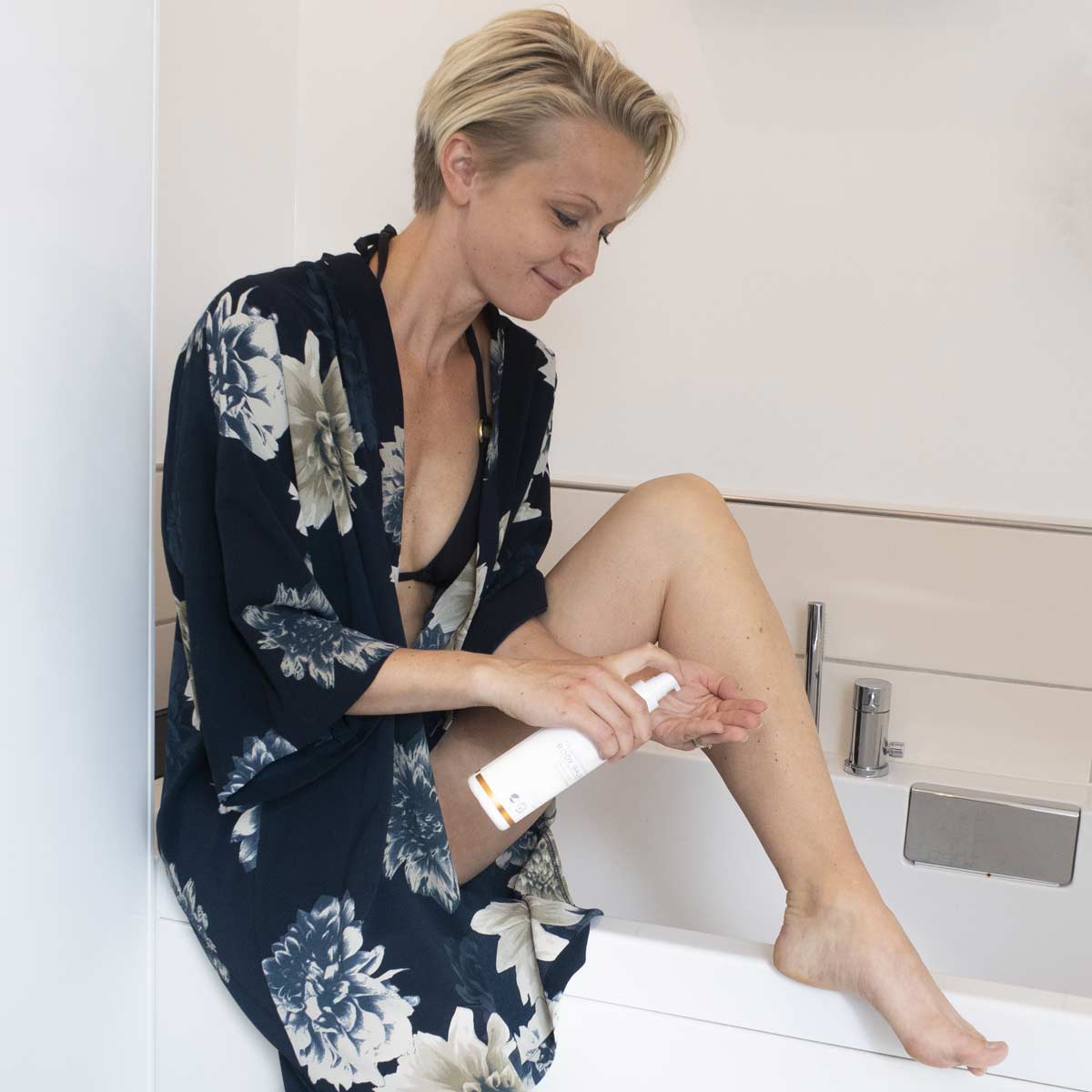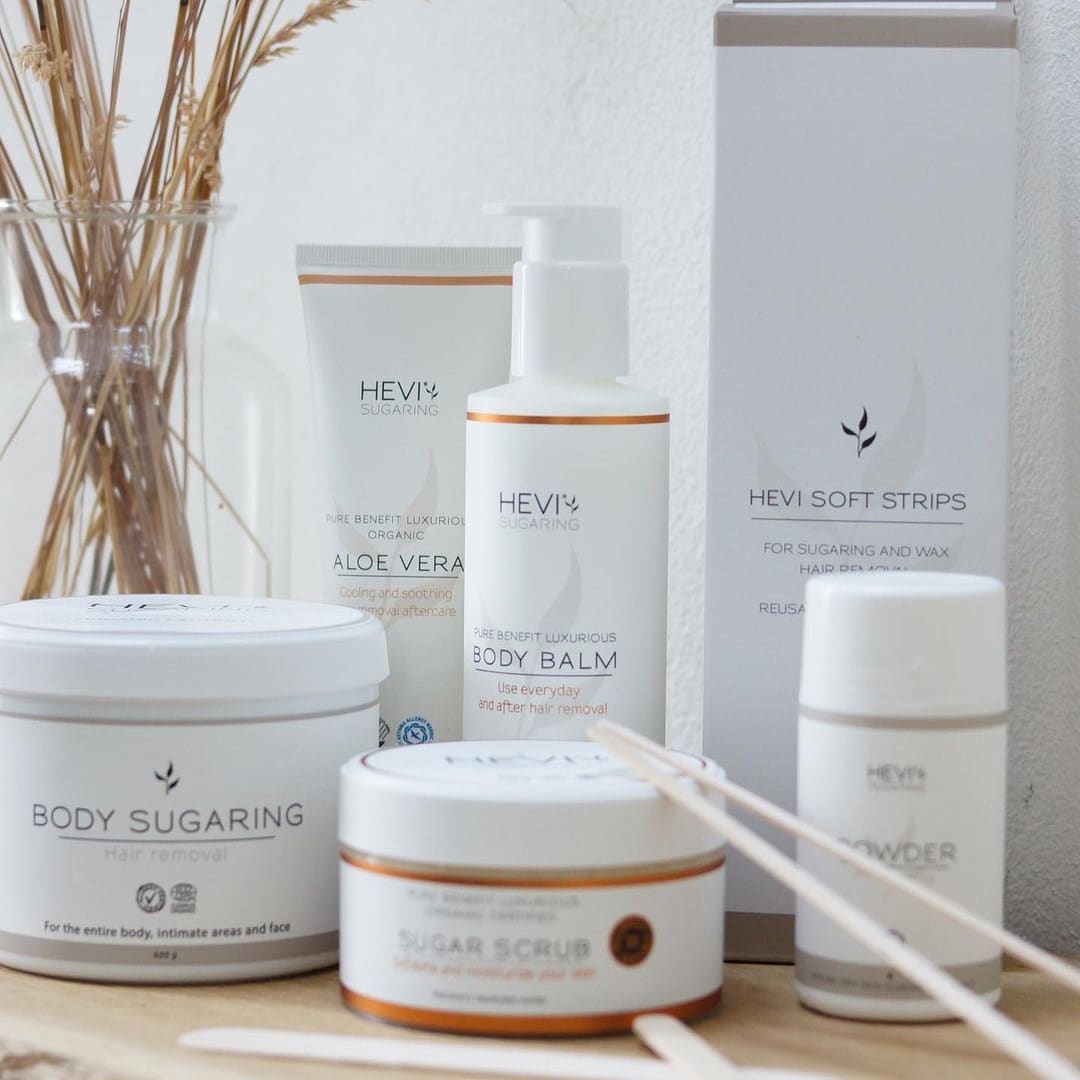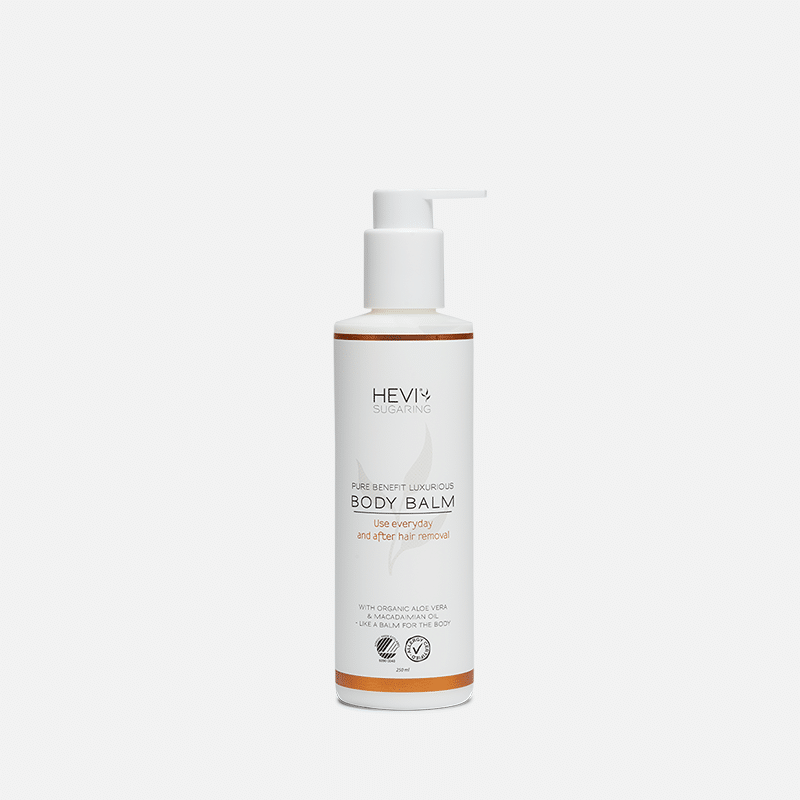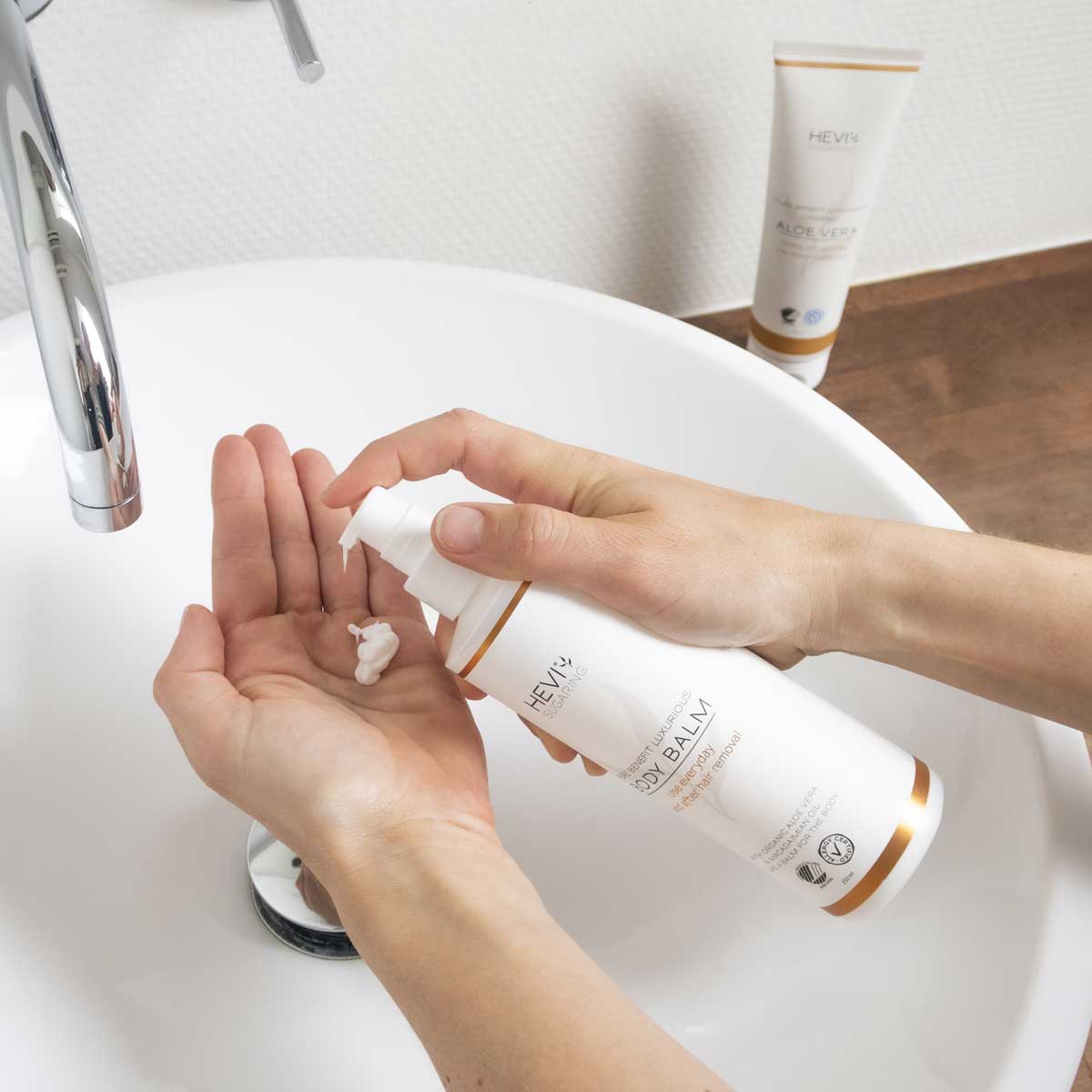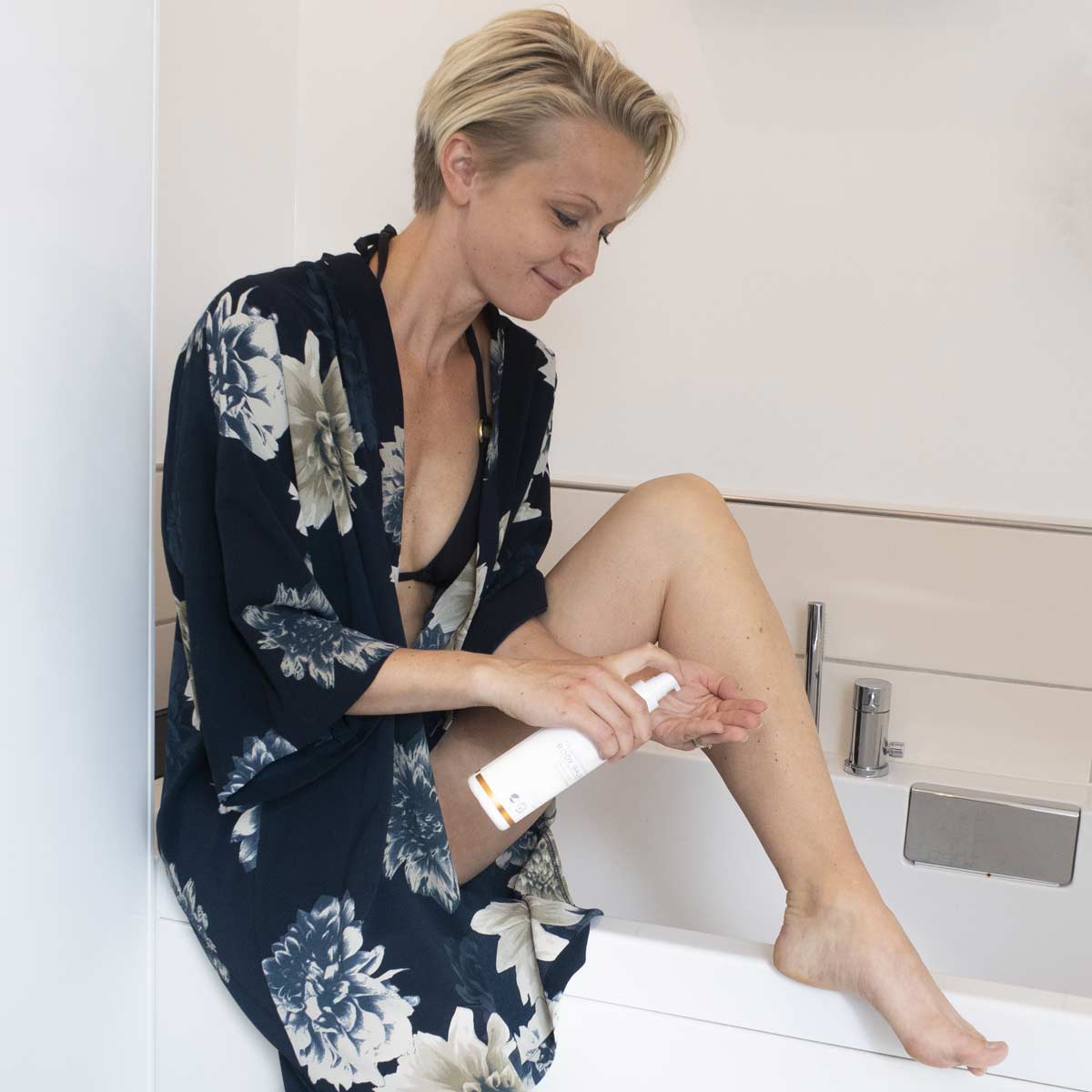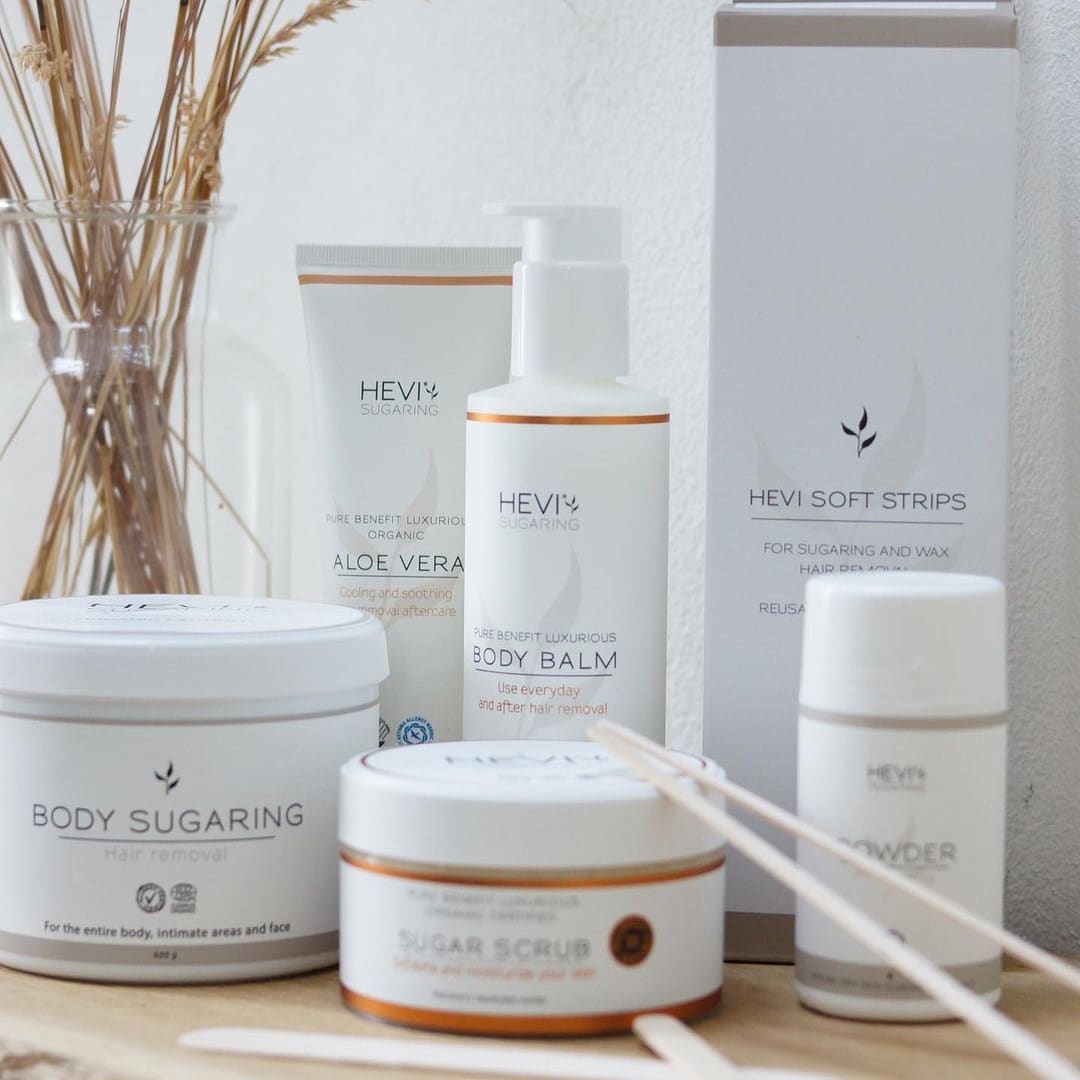 Ingredients
Body Balm

Aqua, Aloe Barbadensis Leaf Juice*, Caprylic/Capric Triglyceride, Ethylhexyl Stearate, Macadamia Ternifolia Seed Oil*, Butyrospermum Parkii Butter*, Glycerin, Glyceryl Stearate, Cetearyl Alcohol, Cetearyl Glucoside, Phenoxyethanol, Panthenol, Allantoin, Sodium Cetearyl Sulfate, Sodium Benzoate, Citric Acid.
* = ingredients from organic farming
57 % of the ingredients is from organic farming.
HEVI Sugaring Body Balm 250 ml
A conditioner for your skin
Our body balm is carefully made from organic aloe vera and panthenol, which thoroughly moisturises the skin and ensures a relaxing and calming effect. Organic macadamia oil softens, strengthens and preserves the skin's own sebum (skin fat).
HEVI Sugaring Body Balm is AllergyCertified and, therefore, completely free of harmful chemicals and perfumes. You can safely use it for the whole family – big as well as small.
About this item
Softens the skin after hair removal – is extremely moisturising and provides the best conditions for soft and supple skin, making it easier for new finer hairs to break through the skin after a sugar wax treatment. This helps reduce the risk of ingrown hair and red spots.
Healing ingredients – Contains panthenol and aloe vera, both of which have a regenerating effect on the skin and promote the healing of naturally red and slightly aching skin after sugaring, waxing or shaving. They also reduce itching and skin irritation caused by epilators. Shea butter and macadamia oil nourish, heal and make the skin silky soft. The healing ingredients make the body balm particularly suitable for sensitive skin and eczema.
Allergy-Certified – Body Balm by the Danish company HEVI Sugaring consists exclusively of organic ingredients and can be used on the entire body and on all skin types, including face and genital area.  AllergyCertified which guarantees a product that is allergy friendly.
For the whole family – is not only good after hair removal, but can also be used by the whole family – even by children – as a daily body balm, as it is completely free from harmful chemicals and perfumes. Lasts for a long time – a small amount goes a long way to moisturise the skin.
Aftercare series – is a part of the care set that offers the ultimate experience in hair removal. Body Balm is specifically developed, along with sugar scrub and aloe vera, to maintain the smooth and silky feeling after hair removal with sugar wax. The care range ensures the skin to exfoliate, moisturise and keep it germ free – all important elements in the fight against ingrown hair and red spots.