HOW TO USE ROLL-ON SUGARING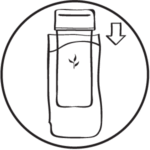 -01-
Put the Roll on Sugaring Cartridge in the designated heater.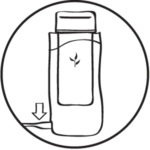 -02-
Plug the heater in and wait for 20 minutes. When the light on the heater switches off, it is ready for use. If possible let the heater stay plugged in while you use it. Roll-On Sugaring can stay at the right temperature for approx. 10 minutes.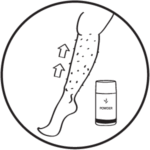 -03-
The skin must be clean and dry before sugaring. We recommend using HEVI powder to make your skin completely dry. Start by applying the powder against direction of hair growth just like you would the sugar wax.
-04-
Remove the white cap and the seal from the Roll On Sugaring Cartridge.
-05-
Apply the sugaring on the skin against direction of hair growth, apply a couple of layers at the same area to make sure that all of the hairs are well pasted.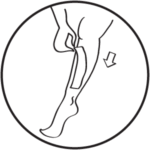 -06-
Put a strips on the sugar wax when applied to the skin. Hold the skin tight and pull the strip off in direction of hair growth, in one quick movement along the skin. The strips can be used many times during a treatment.
Always remember to finish off a treatment with our Pure Benefit Aloe Vera Gel (cools, soothes and minimizes redness – antibacterial)
Afterwards apply Pure Benefit Body Balm (moisturizes and softens the skin) 
For an extra nice result use Pure Benefit Sugar Scrub (avoid ingrown hairs, peels, prepares the skin for sugaring).